About the book.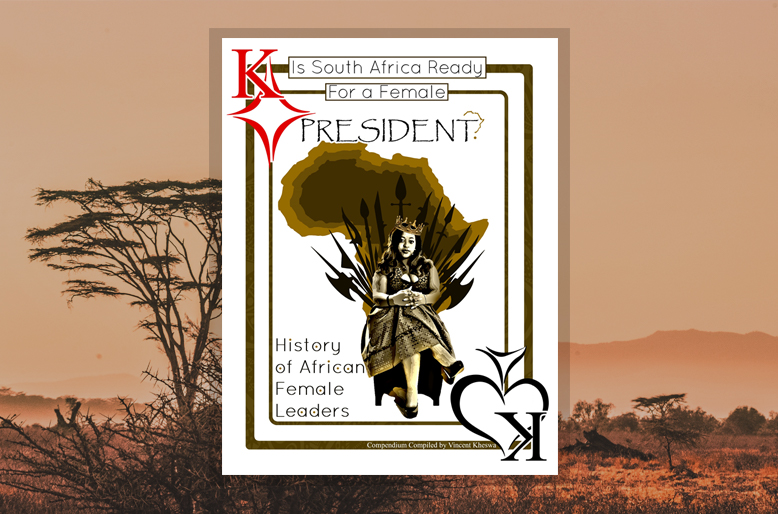 When the possibility of having a female president of SA came to light, it raised a lot of questions amongst the residents of the country, and uncertainty became key. It brought to light a lot of issues that remain unresolved, of which people choose to keep quiet about;- issues such as gender equality, women leadership, and women still seen as inferior in the eyes of the world, compared to men.
Interestingly, I then decided to publish numerous articles about women who have led nations/countries/communities before; to highlight the fact that being led by a woman is nothing new under the Sun. To my surprise, what I thought was common knowledge was something the masses knew nothing about, and were fascinated by these facts I was publishing via Social Media. I guess part of the main reason is that African History is something that is not taught in our schools, and this book is telling African history and stories from an African perspective. .
What I hope to achieve.
I hope not only to inform and bring to light African History that is forgotten, but also to teach both Men and Women about their true identity. In order to know where we are going as a nation, we need to know where we come from.
I hope to bring light and understanding that men and women are born equal but different, and the difference has nothing to do with one gender being superior to the other, but rather the functionality of their human bodies. Leadership is not subject to gender, but character and qualities.
I hope to transform the mind of any person who will read this book. Restore confidence and respect to the women of this world, and for men to stop looking down on them.
I hope the book will transform the spirit of the reader, the mind, as well as the outlook of life.
Things men can learn from this book.
A false assumption would be that this book is written for women and the target audience is women. The book challenges the fear that men have about the greatness that is found in women, and also addresses their insecurities. It challenges men to adopt an entirely new way of thinking, and that is thinking in terms of PURPOSE, which transcends culture, tradition and religion.
We live in a country that requires two genders working together in cooperation to accomplish a Mutual Vision. The greatest lesson men [and women] can learn from this book is that Men and Women were created to dominate the earth, not to dominate one another.
Featured Women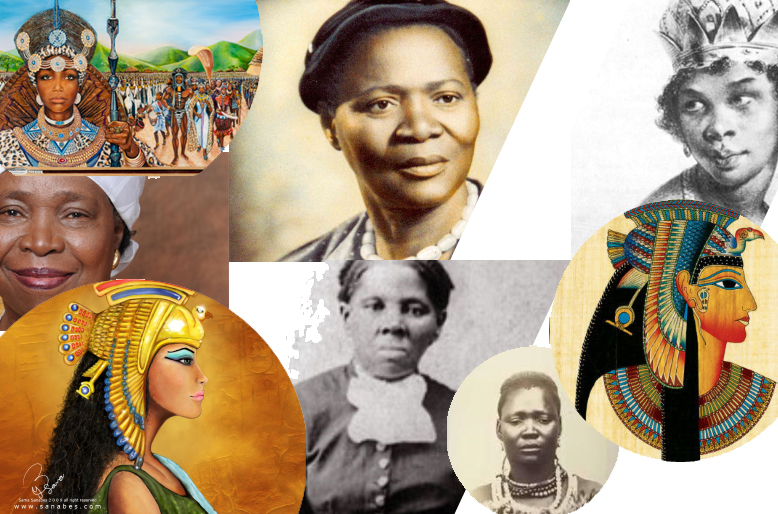 Ndlovukazi Nandi kaBhebe
Queen Manthatisi of the Batlokwa Tribe
Nubian Queen Nefertari
Cleopatra VII
Princess Magogo
Queen Nzinga
Harriet Tubman
Nkosazana Dlamini-Zuma
Queen Modjadji – The Rain Queen
Nehanda Nyakasikana
Yaa Asentewa
Click here to get your copy. Also follow me on Social media.